Main content starts here, tab to start navigating
New Rewards
Slide 1 of 2
Slide 2 of 2
& Get Our NEW Rewards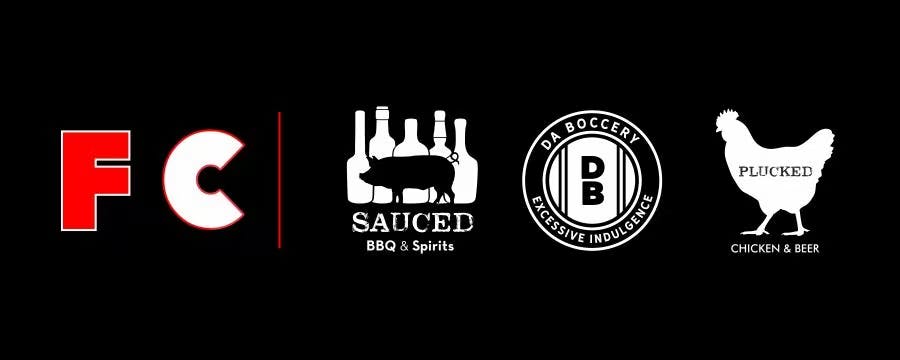 OUR NEW REWARDS PROGRAM FINALLY FOUND ITS SHINE!
Welcome to our new Fat Chance Entertainment Rewards Program. The program now allows you to order food from Sauced, Plucked and DaBoccery (coming very soon) and manage your rewards account from one easy to use app.
PLEASE NOTE: If you have any questions regarding this new program, please email fatchance@thanx.com for support. Our floor staff is not able to facilitate any changes to your account. We have a separate customer support department to help with that.
. . . . . . . . .
THE NEW PROGRAM
Order online
Check your points
Upload your own receipts for purchases
Register your payment cards
Check your purchase activity
Leave feedback about your experience
REWARDS WILL STILL REMAIN THE SAME
$1 Spent = 1 pt
$5 off for every 100 points collected
$10 off birthday certificate
Free 20 point sign up bonus
1 Reward per purchase
DOWNLOAD THE APP
. . . . . . . . .
ALREADY A MEMBER?
HERE'S HOW TO TRANSFER YOUR POINTS – AND STILL GET 20 ADDITIONAL BONUS POINTS
Download app from links above
Select "SIGN UP"
Be sure to add your credit card as previous credit cards attached to your account will not transfer over
Once you are logged into the app select "REWARDS" and "CLAIM" by entering your phone number that was ATTACHED TO YOUR PREVIOUS REWARDS ACCOUNT

NOT A MEMBER YET?
BUT HAVE SERIOUS FOMO? HERE'S HOW TO GET 20 BONUS POINTS BY SIGNING UP
Download our app from links above or click HERE to sign up